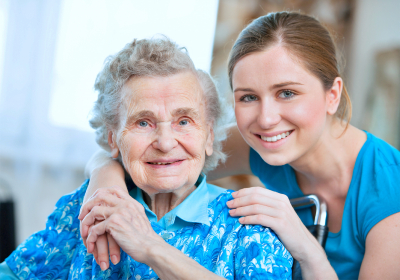 Who We Are
EPIC Home Health was established out of our desire to provide seniors and other individuals needing quality care with the option that most people prefer – to remain safe, independent, and comfortable in their own home.
We are a reputable home health care company serving clients through Illinois. We emphasize exceptional customer service and personalized in-home health care services that meet the unique needs and circumstances of our clients.
Our Values
Everything that we do is driven by our core values. We are:
People-Driven, Ethical, Compassionate, and Innovative.
Our Mission
To provide exceptional home health care services that improve the quality of life of our clients and provides peace of mind for their families. We will support our client's preferences and choices in order to maintain their independence and dignity.
Our Vision
To improve the health status of the communities that we serve through the provision of accessible, efficient, and high-quality services. We strive to be home health care agency of choice for individuals and families throughout Illinois.
Talk to Us
If you require any further information, let us know by calling 708-444-8511.