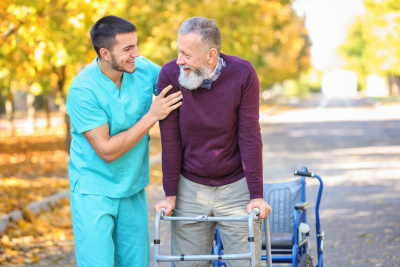 When healing and recovering at home, you may require rehabilitative therapy. At EPIC Home Health, we have a team of licensed and skilled professional therapists who work to improve function and movement for people with neurological, orthopedic, musculoskeletal, and cardiovascular concerns.
Our physical therapy services include:
Post-surgical rehabilitation
Mobility equipment training
Gait and balance training
Neurological rehabilitation
Orthopedic physical therapy
Cardiovascular/pulmonary physical therapy
Strength training
Range of motion exercises
And more
Get in Touch
Set an Appointment now so that we can discuss your physical therapy needs. If you have other concerns and inquiries, contact 708-444-8511 for assistance.